I am running high on things to do today, and low on blog posts. But that's where Facebook steps in to save the day, right? No, I'm not going to complain about the new layout. There's nothing actually more boring than complaining about Facebook's new layout. It's not like they changed the layout of your house. Or deleted all your episodes of House from your Tivo. Or did a bunch of weird searches on Amazon using your computer, so that now Amazon is determined to have you buy some book called
The Science of Sexy
. So can we please just deal? There, I said it.
So I remembered that an old friend recently posted an appalling photo of me. Why not blog that, I thought? It's my
Funky Foto Flashback
:
Okay, so let's take a moment. Bracket the fact that we seem to be doing some kind of towel turban foxtrot. If you can. There I am, 18 years old, and I'm wearing a swimsuit that looks like it's from a 1940's synchronized swimming movie. And it does nothing for me. I promise you, internets, I was way cuter than that. And why didn't my mother say, "Honey, I think you need to wear something a little more revealing." (Maybe moms don't say that?) I think for a while I was into high-necked swimsuits because I thought they were sporty. Or something. Because if you know me, you know I'm so, so sporty. And the legs! I want to reach back in time and yank the leg openings up higher. Oh well, at least I was having fun.
And speaking of the past, I dreamed a dream in days gone by that there used to be one-hour dry cleaning. Am I deluded or does that still exist? Because I am feverishly trying to get ready to get out of town, and I left assorted errands to be done today. One of them was getting Matt's suit jacket and a couple of shirts cleaned. Which you can't do, the day you need them, as it turns out. Then I had a brainwave and realized that they were really already clean and I just wanted them pressed. Which, yes ma'am, we can certainly do that in a couple of hours, why didn't you say so? To me, like the whole point of dry cleaning is usually more about pressing. So why did I never think to ask for this before?
Matt and I are leaving at dark-thirty in the morning to go to California, first for Veronica's wedding in pretty Pacific Grove, then for Matt to go to a conference and me to do some work in SF. I'll be back on Wednesday morning, and then Matt returns Thursday. My sainted mother-in-law is coming to stay in my house and take care of the kids. I'm trying to get things all lined up for her so she'll have an easy time. Normal Neighbor is going to take Laura to school while I'm gone, and another mom will come fetch her to go to a birthday party Saturday. My only real worry is that, every time I leave town, Hank gets sick. Or that has been his pattern. I'm hoping for the best. So posting will probably be light. I'm sure I'll start having fun once we're on the plane, but first there are nine hundred things I need to do.
Have a delightful weekend, my lovelies! And go over here to look at more people's flashbacks: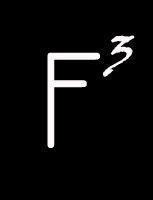 alt="funkfotoflashback" />